Get your GROTA gear here
I'm going to sticky this to the top of the blog for probably around 24 hours, so if you come back tomorrow in search of content, just scroll down.
Some of you may remember that, hey, we have a store! In that store is some sweet stuff. I've recently created a new shirt which is now available at the store, so I thought I'd share with our loyal Goat Rider Army what's currently available and remind you that, in this day and age, where gas prices are insane and we are entering what may be the greatest depression of our lifetimes, nothing says "I'm poor" in quite as much style as GROTA wear.
And so, as our society collapses in on the weight of itself, as cities burn and wars erupt, enhance your likelihood of survival by wearing GROTA gear. Because if that guy with the semi-automatic who's shown up to steal your water supply sees your Steroids T, he might pause for just long enough for your 12-year-old daughter to sneak up behind him and kill him with a rusty shovel. That's right, GROTA wear. Don't miss out! Some hot items include the following (click on the images to be taken to the store):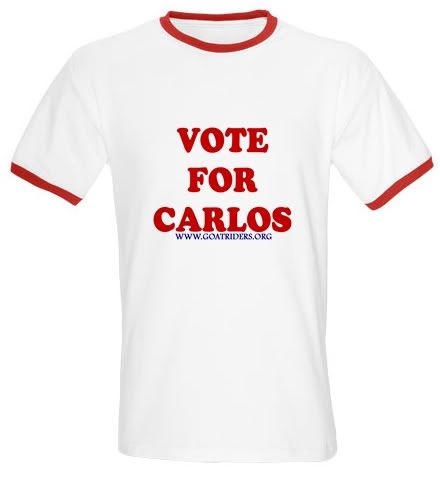 Remember that lovable movie Napoleon Dynamite? Now that we're like, three years removed from the topical reference, help yourself to this Vote For Carlos t-shirt! It can be yours for only $16.99!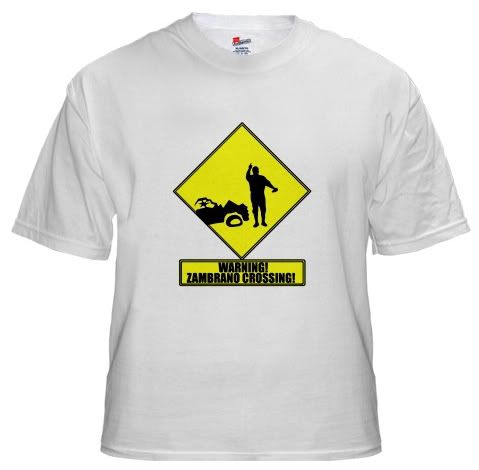 Celebrate the indestructible Carlos Zambrano by wearing this awesome t-shirt! It's yours for just $19.99!
Celebrate our fear of using actual pictures of players and personel with this Lou Piniella homage! This is our cheaptest shirt, only $11.99!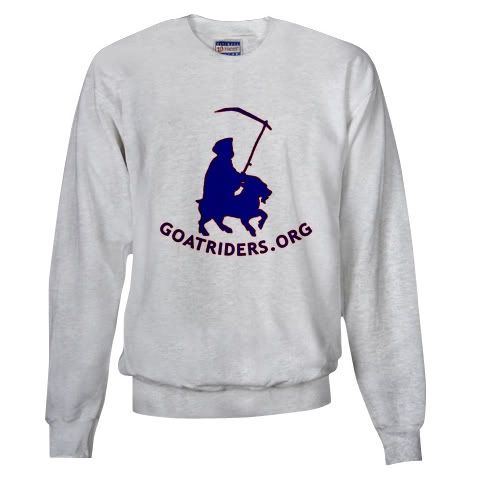 Enjoy a sweatshirt with the GROTA logo on it! $22.99!
And, our latest creation ... which is currently too hot for Cafe Press:
The back: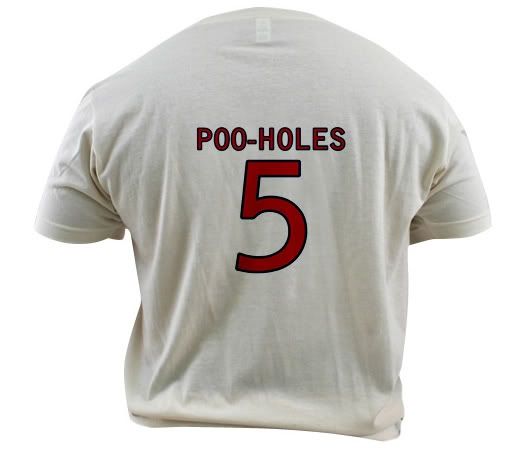 At present moment, Cafe Press is NOT allowing us to sell these shirts. We will try to fix the problem, but if they persist on forbidding the shirts from sale, we will make them available any way we possibly can!
Additionally - and importantly - if you'd like to view the entire GROTA store, follow this link. We've got far more products than what you've seen here.