Mitch Hill rides again ... and off into the sunset
With the news that he has been optioned to Iowa, I have a feeling that we've seen the last of Rich Hill for a while. Maybe a short stay in Iowa would do him good, but for those of you who were strongly opposed to dealing him before this season began, how are you feeling now?
For the latecomers, and I'll probably get into it more later, Rich Hill has always been either deadly or dreadful. On those days when he has been ridiculously bad - like yesterday - I concluded that he must have an evil twin brother who, jealous of his pitching skills, kidnaps Rich, stuffs him in a closet somewhere, and takes his place. Unfortunately for all of us, this evil brother - I call him "Mitch" - belongs nowhere near a baseball diamond.
As for an easy way to distinguish the two; Mitch wears a top hat and has a villainous mustache. See below.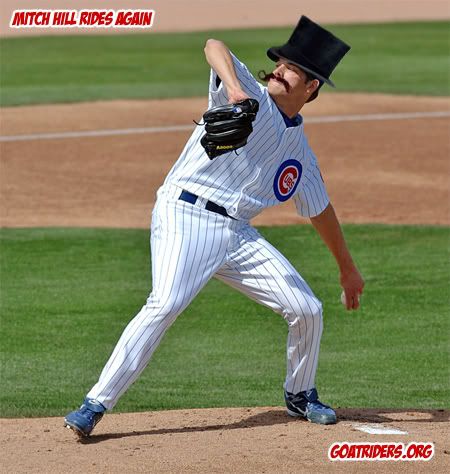 I'm looking forward to Lieber in the rotation, and I hope Hill enjoys Iowa. I hear it's lovely there this time of year.