The jersey of the future!
I'm sure the anticipation has just been torturous for everybody, but your wait is over!  Earlier this week I tinkered with designs for what I would imagine to be cool Cubs jerseys and I will be presenting them below.
The first set is inspired heavily by the classic Braves uniform of the 1970's.  Basically it's the modern uniform minus pinstripes and with some blue piping on the sleeves, along with the retro hat on the home squad and the angry bear logo on the sleeves and road hat.  Here it is: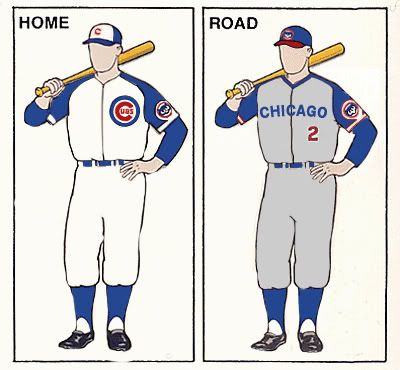 And here's this look with a blue alternate thrown in: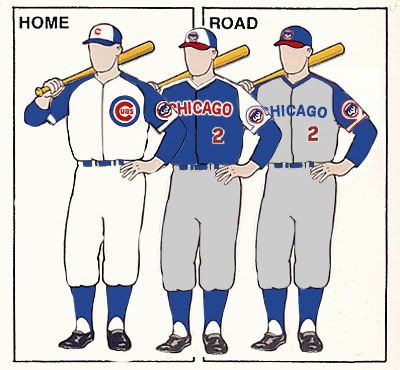 That alternate cap has the potential to be either really cool or really ugly looking in person.
Don't get me wrong, I like this look, but I've always had a fondness for the Cubs logo worn by the team briefly in the early 90's.  That logo is currently being worn by the Iowa squad.  It would look very similar, but like this: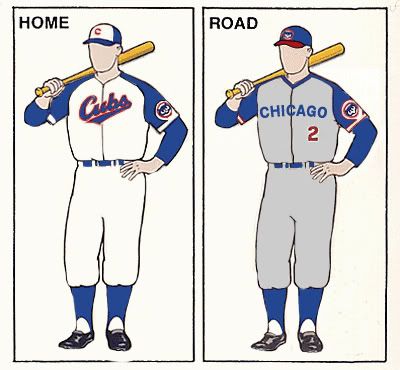 And now let's imagine what this look would be like with the blue alternate thrown in...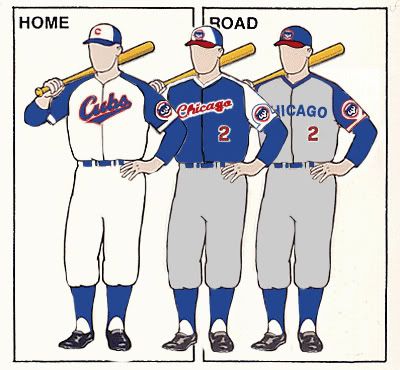 Not too bad, eh?  I think that trio is perhaps my favorite, but because it would not encorporate what has become the Classic Cubs Logo, there's no way the organization would ever run with it.
Now, how about something a little more traditional?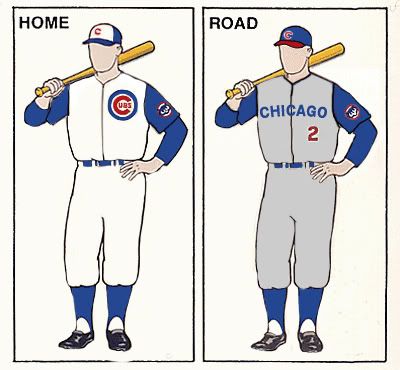 It's not too different from the current jerseys, except they'd be sleeveless and minus the pinstripes plus those cool, funky retro hats.  Lastly, let's imagine this look with one other retro aspect thrown in...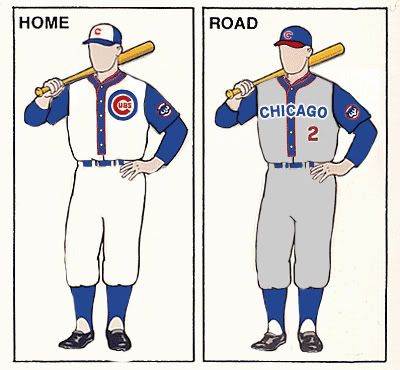 So, honesty.  Of these looks, which do you like best?  Are any of these designs better than the current look?
If I had the means I'd consider getting one of these jerseys custom-made, but I'm pretty sure that would just make me the lamest Cubs fan in Wrigleyville.  But I would welcome a few modest redesigns to the current look.  The uniform has been basically unchanged since 1990, and if only for sales reasons the team should consider doing something different.
Me, I'll just be surfing Ebay in search of an Expos Dawson jersey, or a 70's Braves jersey.