Game Recap: Cubs 0, Twins 2 - Open Forum!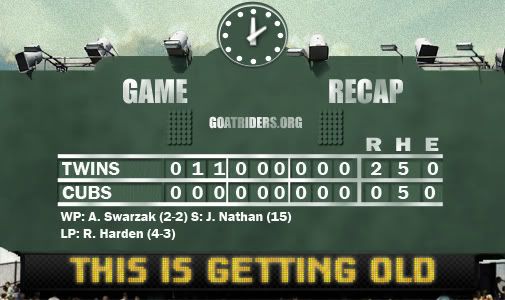 Alright, we get it.
The Cubs starting pitchers are awesome, the relievers are OK--and the hitters just can't hit.
This is the 13th of the last 23 games where the Cubs have scored two or fewer runs.
Most of the Riders are busy this weekend (something about weddings and wives), so we're opening up this "recap" to you, the Goat Readers.
Question: How do we get this offense back on track?