Cubs 101 - Pt. 59 - 2004, The Biggest Potential, the Biggest Bust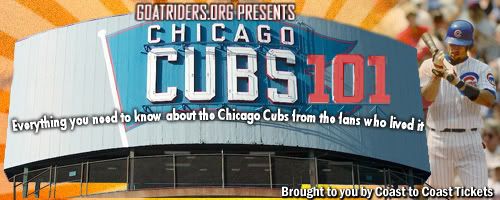 Scene: the Old West. A seedy saloon. Several rough gentlemen and a painted lady all congregate around a poker game in progress.
Card Sharp: I call. What'cha got, podner?
Jim Hendry: Fi-i-i-ive Aces!
Oh, yeah. The best team in the National League in 2003, the Cubs (damn Marlins! Damn Bartman!), went out that off-season, determined to wipe the kidney punch of Game 6 out of our memories. First we went out and got Derrek Lee, one of the heroes of the NLCS and the subsequent World Series, to play first base. We would not wait for Hee Seop Choi to come around - we were going for it, now! We also got another Marlin, Todd Hollandsworth, to pinch hit and spell Moises Alou, Lee and Sammy Sosa. LaTroy Hawkins, the AL's best set-up man the previous two years, escaped his cheapskate Twins prison and signed up on the North Side. Michael Barrett, an unheralded hitting catcher from Montreal, replaced the inadequate Paul Bako/Damian Miller duo behind the plate. Corey Patterson, fully recovered from his season-ending knee injury, made Kenny Lofton expendable, and Lofton was not retained. No matter, this offense cannot possibly be stopped.
And then, late in the spring, the impossible, the unthinkable happened! Hendry reached out to heal one of the most gaping wounds in the Cubs' psyche, righting one of the great wrongs of all time, by bringing back prodigal son Greg Maddux to form the so-called Five Aces, the Greatest Pitching Staff in Cubs history, if not in all of History's history!! (Folks, I am using a little artistic device called sarcasm here.)
Now, HOW could THIS possibly FAIL???
Please. Please, please never ever forget which franchise you root for. When there's a way, there's a Cub Occurrence. Let's now delve into the real Best Cubs Team that Won Nothing.
Kurt
First of all, 2004 was the first season I ever blogged about. It was a year of inspired hope, when the Cubs finally decided to go for the jugular, where young pitchers Mark Prior and Carlos Zambrano were ready to compliment in-his-prime ace Kerry Wood as he strove for Cy Young glory. It was a year in which the bullpen got better, the offense looked stronger, and even the bench was something to admire.
Naturally, from the very beginning, shit happened.
Mark Prior, he of the Cy Youngesque 2003 season, started the year on the Disabled List due to a sore Achilles. Apparently he was doing something that his body couldn't handle, and he wouldn't pitch until June. (This was a fact of life Cub fans would need to get used to.)
But even without Mark Prior joining Kerry Wood at the top of the rotation, they had Maddux, and Fat Glendon Rusch -- and, at times, Sergio Mitre -- all of whom would do adequate, though not spectacular jobs.
In the meantime, the Cubs were still relying on Joe Borowski to close games for them. Borowski had been one of the surprise players of the '03 team, a late-blooming middle reliever who elevated himself to closer status and delivered a season unto the Cubs that some of us (Rob) thought came at the price of his very soul. Or, at the price of being able to successfully pitch in 2004.
Borowski's arm never seemed to recover from the excessive use he experienced in '03. His heater wasn't hot. His curve ball didn't break. He served up fat meatball pitches non-stop, and it became quickly evident that the closer-to-be was ace set-up man LaTroy Hawkins. The only problem was that LaTroy didn't want to close.
I still remember vividly -- and painfully -- being in Pittsburgh to watch a Cubs-Pirates double header in late May. The Cubs held the lead in both games, seeing heroic at bats by guys like Barrett, only to sqaunder both games in the late innings. Joe Borowski served up a painful, soul-crushing grand slam to Rob Mackowiak in the 9th inning of Game One. LaTroy Hawkins served up a painful, heart-breaking homer to Macowiak in the 9th inning of Game Two. Either way, both games were blown by the bullpen and my four-hour drive to Shittsburgh seemed a big ass waste of time. Sort of like the whole '04 season.
Still, the Cubs managed to over-come a lot of their defficiencies. Three of their five aces pitched a total of 73 games -- or 24 games per -- and yet the Cubs still managed to win 89 games. This was in part thanks to the amazing offense -- the Cubs saw 24 or more homeruns from 5 regulars, including 32 from Derrek Lee, 35 from Sammy Sosa, 36 from Aramis Ramirez, and 39 from Moises Alou.
On top of that, as the Cubs moved forward toward October, Jim Hendry swung a huge, team-changing, fist-pumping trade that would be remembered forever in the annals of history. On the July 31st trade deadline, the Chicago Cubs acquired star shortstop and future Hall of Famer Nomar Garciaparra. Nomar would bring even more solid bat-play to a team already loaded with talent.
Well, except he'd turn out to be an injury-prone bust whose career would rapidly diminish until he was a back-up, but it was pretty effin' cool at the time. I was by then on a road trip out east, away from regular internet access and Cub baseball, and I spent my time non-stop looking for sports radio to hear more about the Cubs and for internet cafes to learn more about how they'd been playing. I was pretty stoked by the way things were going, disappointing injuries be-damned.
All of this cumulated to a team that, on September 24th, was entering a three game series against the Mets. The Cubs were by then 14 games out of first, but they were well on their way toward winning the Wild Card. They were 86-66, having won 12 out of their last 15, and they'd lead by 4 games in the loss column over the Houston Astros.
I mean, think about it. The Cubs were hot, they had 10 games left to play, and they were 4 games up on the next-closest team. How could they have possibly lost it? To add emphasis to this point, they won the first game against the Mets in extra innings, meaning that they now had that 4 game lead with 9 games remaining.
You can imagine how stoked I felt to be in New York City at the time, with tickets to the next 2 games, where I'd get to watch the Cubs essentially lock up their playoff spot. Then they got their asses kicked.
They'd lose on September 25th in the 9th inning, thanks to the combined efforts of Ryan Dempster and the true culprit, LaTroy Hawkins. Then, the following day, the Cubs would surrender 3 runs to the Mets in the 1st inning and I would get to witness the hapless, overmatched offense press their way to a loss. I'd get to see first hand Sammy Sosa swing for the fences when a single would have sufficed, and Corey Patterson appear useless and confused. It was ridiculous.
The Cubs, the strong team they were backed by the genius, player-first management style of Dusty Baker, would go on to lose 7 of their last 9 games of the season while Houston would rattle off 7 straight victories. In the process they would blame the fans for their failure, and the commentators in the booth, and who knows what else. But they wouldn't blame themselves, and Dusty Baker would certainly not shoulder any responsibility for what went wrong.
And just like that, with a short losing streak at the end of an otherwise impressive season, the Dusty Era totally soured, the Cubs reverted back to the 90-loss team we'd gotten used to, and the Sammy Sosa Era abruptly ended. But more on all of that in the coming week.
Sponsored by Coast to Coast Tickets, featuring best prices on Cubs tickets.