Cubs 101 - Pt 20 - The Early Years of Ryne Sandberg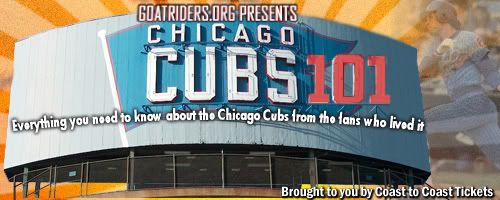 I have no first memories of Ryne Sandberg. It would be like being able to recall the day you realized there was sunshine -- he was always a part of my Cub vernacular. When I first began to actively follow the team I've grown to obsess over it was 1987. I was only seven years old and, by that point, Sandberg had already been a Cub for half a decade. The unusual thing wouldn't have been to turn the TV on to see him, it would've been stranger had he not been there at all. And were it not for Dallas Green, then Cub baseball for the last two decades of the 20th century would have been very strange indeed.
Sandberg came to Chicago as the young, clown-haired throw-in from the DeJesus to Philly for Bowa trade. You would think that it was all a cunning ruse, a shell game by Green. It would make for a wonderful story that Green always knew Sandberg would be a superstar and managed to slip him over to the Cubs hidden behind the primary players of the deal. But he was just a throw-in who would happen to go on to be the greatest second baseman any of us ever saw.
You know how I pointed out it would never have happened were it not for Dallas Green? Well, it still wasn't so easy. Sandberg came to the Cubs in 1982 as a third baseman and he greeted the big leagues with a start that would have gotten him demoted in today's environment. By May 9th -- more than a full month of play -- Sandberg was batting a meager .198. Ask Gary Scott where a performance like that gets you. And while he'd get hot after that day, it wouldn't be until June 20th that he'd get his AVG over .250 for the first time in the '82 season.
His rookie numbers were pretty terrible. A .271 AVG, 7 homers, 54 RBI, a .683 OPS. Imagine the internet existing back then -- people like me would've been arguing for the Cubs to upgrade in the off season, to deal this Sandberg kid while he had any value to speak of. Rob might've pointed out that while the kid was okay he sure as hell wasn't going to win anything for the Cubs with his weak-ass bat. (Well, it WAS torturous to see him flail away his first three weeks or so. I believe he was 1-for his first-32. But, like they did with Greg Maddux a few years later, they kept running him out there, so it was assumed that, unlike Gary Scott, management saw something special in him. I also kept reminding myself of Leo Durocher's book, "Nice Guys Finish Last", particularly the chapter about 1951 when a new Giants callup started his career 0-for-21. The young man miserably cried "Mis-a-Leo? I can't hit up here!" Leo told the kid to quit pressing, and just play ball. So now, both Willie Mays AND Ryne Sandberg get to sit up on the stage in Cooperstown every July.)
But the Cubs kept Sandberg around. They moved him to second base in the off season and he won his first Gold Glove in 1983 but his offensive numbers were even worse. His AVG dropped to .261, his OPS to .667. Mind you, all of this occurred back when I used to cry if Cub games were on instead of my cartoons. All I'm doing is pointing out that I may have lived a life having never witnessed Ryne Sandberg sleekly field a ground ball or crush a surprising number of homeruns. Things could have been very different.
Probably we have to give credit to the baseball knowledge of Green and manager Jim Frey. Even while the Cubs tanked as Sandberg floundered they never gave up on him. They didn't blame him and his mediocre bat for the team's failings (probably because second base in particular was not known for a position of offensive boons back then) and they saw something in him that left them satisfied.
Imagine how satisfied everybody felt in 1984, the year Ryne Sandberg became Ryne Sandberg. I think I'll save most of this for the next entry when we look at the '84 season in epic detail, but I will leave you with this:
I'll conceed that the Young Ryne Sandberg was certainly better than his numbers conveyed. He must have been a joy to watch on the field. He also wasn't a bad hitter once he got out of April, even if his overall numbers weren't anything to sing praises about. But there couldn't have been anybody -- nobody in the world -- who'd expected his star to rise so fast and so far in the 1984 season. By the end of that year he went from being a slick-fielding light-hitting base-stealing threat to being compared to Joe DiMaggio.
And I can't get over it. It almost never happened.
Check Coast to Coast Tickets for Home Run Derby tickets and more!