Cubs 101 - Pt. 53 - Dusty we Trusty goes Busty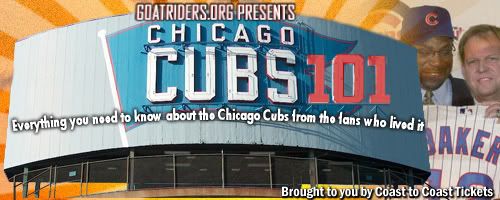 If you spend enough time with any Cubs fan, sooner or later the baseball talk will move toward opinions on the worst trades, and the worst contracts, and the worst players to ever don a uniform. They're never short conversations if only because we have so many choices. From Mel Rojas and his epic sucktitude to Todd Hundley and his raging ass eating, the choices are many. But in a recent conversation about the worst contract in Cubs history, I came to a surprising conclusion -- perhaps the worst didn't go to a player. Perhaps the worst contract in Cubs histroy belongs to a manager: Dusty Baker.
Earlier we wrote about how Dusty inspired us when he came to Chicago. He asked "why not us?" and we had no answer for him. He brought with him a history of winning, of managing big name stars, of coaching in the playoffs, and he also came with shelves loaded with Manager of the Year trophies. He was to be the rare combination of the best manager available also being the most exciting, and in one short season he delievered. He coached a team that underperformed in '02 all the way to Game 7 of the NLCS, and although retrospect shows us that he may very well have been the reason things fell apart, it was hard to blame him at the time.
The problem was his idle hands. In Game Six against the Marlins, even after the Bartman incident, Dusty stayed on the bench. When Prior gave up a double, Dusty remained immobile. When a wild pitch got tossed, Dusty did nothing. When Alex Gonzalez bobbled what should have been the threat-ending double play ball, Dusty remained seated. Maybe he was just as shocked as the rest of us, but it's no excuse. He's the manager. His job is to solve problems.
The following season -- which we'll get into more later this week -- was even more promising than '03 had been. But Dusty's worst traits, his most negative characteristics, became increasingly evident as the year rolled on. See, Dusty came not from the Old School, but from the Really Old School. He believed -- and I'm not kidding -- that the center fielder bats leadoff, the second baseman bats second, the power pitcher can throw all day without ill effect, and that rookies had to somehow earn their playing time with the team despite not actually getting playing time from Baker. It quickly became an exercise of frustration and futility -- not that those were the only reasons I believe Baker's might be the worst contract the Cubs ever had.
The reason stems from the effects of his ridiculous philosophies. Corey Patterson -- in theory an immensely talented young player with huge upside -- never developed while under Baker. He was a total flop, a player even I could strike out, who never drew walks -- perhaps because Dusty believed that "walks clog the bases," and "it's called hitting, not walking" -- and at various points during his time developing at the Major League level Patterson would make claims about never being taught a certain hitting approach that completely contradicted what Dusty and his coaches said they were teaching him. So was he uncoachable or was he a student of incompetent coaches? Probably it was both.
But much worse than that was his handling of the team's aces Kerry Wood and Mark Prior. Wood was a pitcher with a history of arm problems who had finally apparently gotten healthy in 2002. Dusty decided the best way to handle the fragile starter was to allow him to throw as many pitches as needed every single game. Same thing with Mark Prior -- he was a young pitcher who threw more innings than ever in 2003, and rather than keep his pitch counts down Dusty just let him grip and rip. Perhaps not coincidentally, both starters missed time with various arm ailments in 2004, both would require additional surgery throughout the following seasons, and both went from having promise to becoming busts.
Subsequently, all that hope that Dusty brought in 2003 quickly disolved into disgust, and then rage against him. His response, apparently oblivious to how excited we were when he arrived, was to act baffled and to label us as a pack of racists. He allowed his team in '04 to get away from him, with players like LaTroy Hawkins throwing down the race card, and with Kent Mercker and Moises Alou challenging Steve Stone and trying to get Stone and Chip Caray banned from the team flights because of the "critical" things they were saying during games. Since Dusty didn't like Stoney either, he found that acceptable with the end-result being a late season on-air argument between Stone and Baker after a crappy game had been played, resulting in Stone's eventual dismissal.
Dusty would also continue his strategy of batting players based on their position rather than their ability -- and he started them based on their experience, rather than their potential -- resulting in a lot of "baffling" losses. Even Derrek Lee, in his finest season, struggled to drive in runs thanks to Baker's insistance of batting low-OBP players like Corey Patterson and Neifi Perez in front of him. In '05 Lee led the league with a .335 AVG, 199 hits, 50 doubles, he had 46 homers, and batting third in the Cubs lineup he only managed to drive in 107. I would've thought that impossible until it happened.
By the end of the '04 season, many of the smarter fans were over Dusty's incompetence, and by the time '05 was over the vast majority of Cub fans everywhere wanted him fired. Still, he played out his contract, exiting disgracefully after the 2006 96-loss debacle. Baker never took blame for the team's failings. It was because his players got hurt, or the negativity of the fans, or Hendry's inability to give him more stars, but it wasn't because he was a clueless dolt who had no idea about what he was doing.
And so, instead of building a young, talented Cubs team into a perennial competitor this past decade, Dusty ran them into the ground ruining some pitchers in the process and never giving some hitters the chance to prove themselves. For that reason he might be the worst signing in Cubs history.
Look to site sponsor Coast to Coast Tickets for Cubs tickets in Chicago and elsewhere!