Cubs 101 - Pt. 48 - Booger Pickin' Don Baylor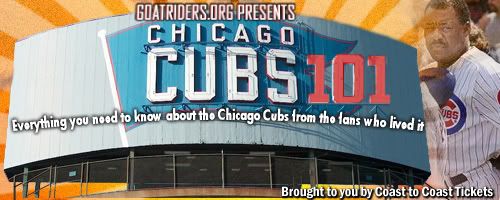 In 2000, after five years of the status quo and disappointing seasons, Andy MacPhail finally got serious about winning and signed himself an award-winning manager ... Don Baylor.
Baylor was best known for managing the expansion Colorado Rockies to the first-ever NL Wild Card in 1995. He was also the first black manager in Cubs history, edging out Billy Williams for the honor. The only problem with his time with the Cubs was that he was, in fact, a total tool. When he joined the team, he entered a volatile clubhouse that had been split into two for some time. On one half, we had Mark Grace, whose main interests were balling fat chicks during bad slumps and winning baseball games for the Chicago Cubs. On the other side was Sammy Sosa, known by then for his epic, massive, incredible, unbelievable homerun production, mixed in with the blaring on his boombox of his salsa/Eminem mix.
One guy wanted to win, the other guy wanted to get diamond statues built in his honor. Don wisely saw the solution to this problem by naming a team captain -- somebody who could take over and help keep the team focused. Except he didn't name a team captain, he named four - Sosa, Grace, Kevin Tapani, and closer Rick Aguilera, the last of whom surely earned it with his half season on the Cubs the year before.
While Baylor can't be entirely blamed for the mediocre 2000 season -- the Cubs lost 97 that year, which led to their high draft slot the following year -- his managerial strategies certainly didn't help. Baylor loved to bunt. The Cubs led the league in bunts in 2000 with 89, they improved upon that number in '01 with 117, and they probably would have led the league again in 2002 had Baylor finished out the year.
But what I remember the most about Baylor's tenure was when he took a page out of P.K. Wrigley's book and insisted on bringing in Mack Newton, a fitness trainer/motivational speaker, into the clubhouse to help a shattered team reconnect. He did a great job at it too -- the team united in their hatred for him, as he was not reluctant to take credit for their strong start during the '01 campaign. You know that when easy-going players like Kerry Wood -- who saw his fair share of shit while playing as a Cub -- thinks you're a douchebag, then guess what? You're a douchebag, Mack Newton.
Baylor, who would be caught picking-and-flicking on TV on several occassions, was a disaster. He abused his pitchers, he squandered his offense by making pointless outs, he alienated his players -- failing to "connect," as he would later say in the press conference surrounding his firing -- and after his '03 replacement would start playing the racism card, he'd join in and voice the same opinion. Cub fans must have hated him because he was black, Baylor would say, not because he sucked at his job and squandered what could have been a playoff opportunity in 2001.
As far as the Cubs go, though, worse than his inability to take advantage of the talent given to him -- and admittedly, there were some gaping holes in the roster during his tenure, so it wasn't all his fault -- the signing of Baylor marked a period in the MacPhail tenure in which Chicago would go out and acquire the flashiest, biggest name-manager on the market rather than the coach best suited to turn the team around. It would start with Baylor, who'd last almost three years, and it would continue on with Dusty Baker in 2003, who'd be with the team for about two years too long, coaching until his contract ended in 2006. They were big names, with modest examples of historical success, but they were not right for the Cubs or even really good at their jobs. But MacPhail and his overlords in Tribune Tower never cared about quality of work ... they wanted names to sell tickets, and that's what they got.
Find low prices on Cubs tickets at Wrigley Field through sponsor Coast to Coast Tickets!