Cubs 101 - Pt. 56 - The Invincible and Immature Carlos Zambrano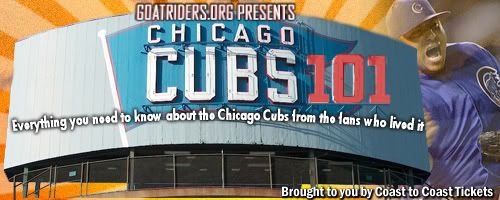 Carlos Zambrano started off as just one of an entire battalion of young signees from Venezuela, the Dominican Republic, and elsewhere in Latin America, acquired during Jim Hendry's stint as the Director of Player Development. Then he was one of an entire squadron of young interchangeable arms brought up to shore the miserable Cubs pitching staffs of the early part of the decade. Z was first brought to our attention by then-pitching coach Oscar Acosta. Acosta, of course, in the end has been judged to be batshit crazy, due to the fights he would pick with his players and fellow coaches. I guess Oscar, in his own special way was stamping Z with his seal of approval, because I suppose if he didn't see something in Z, he wouldn't have cared. However, he showed his love for Z by accusing him of being fat, immature, and lazy.
Carlos, for his part, and not for the last time in his career, told his coach to stick his opinion up his ass.
So okay, Zambrano was on the map, what was up with this kid? The next thing we all noticed about him was that he battled. In his first couple of years, he had to battle very hard, particularly from the high number of walks he gave up. Z has always had "stuff", a great sinker to go along with his strong, heavy fastball. But he has always been someone who has pitched much more with his heart, than with his head. That means, many times, he has had to work hard, not smart, during his career. Working hard means lots of pitches, thrown under duress, and you know us Cub fans and our recent history with pitchers. During a time when Mark Prior and Kerry Wood was always hurt, and with Dusty (Pitcher Abuse) Baker at the helm, many of us held our breath, waiting for Z to fall apart, too. Yet, his right arm remained attached to his socket.
So, after his gutty late-season performances in 2003, and his spectacular 2004 where he posted a 2.75 ERA while winning 16 games, coupled with the fragility of Wood and Prior, nearly everyone in Cub World, from the fans to management, annoited big Z as the Staff Ace.
On this website, I have defined the concept of true Staff Ace several times, but the 25 words or less summarization is thus: the Staff Ace must excel in all aspects of the pitching craft: physical, mental, emotional, by posting superlative results, by leading his teammates, and by showing durability. In many aspects, Zambrano has what it takes. He does have superior stuff. He has learned much of the craft of pitching - when he focuses himself, he is practically untouchable, as was evidenced last September in Milwaukee, against the Astros (and we all know the history of that sentence, more later). Furthermore, he has endeared many in Cub World with his heart - he cares about winning, that much is clear. He wears his heart on his sleeve. He even enhances his status by doubling as the best hitting pitcher in the game today, and one of the better right-handed hitters you will ever see, anywhere.
The fact that he is, as a pitcher, a practicing switch-hitter (I hope Jason isn't listening!) speaks to the utterly flaky nature of his personality, and unfortunately, it is the flakiness that has, so far in his career, led to his not reaching his full potential or his fully earning his monstrous $90+ million contract he signed prior to the 2007 season. For all of his physical talents and mental toughness, Zambrano frequently breaks nearly all the unwritten rules of how to play baseball and be a good teammate.
It certainly isn't HIS fault that Hendry handed him that contract. To the best of my knowledge, nobody put guns to Jim's head or left severed horse heads in Hendry's bed. But we as sports fans have certain expectations for those fortunate souls who become the highest paid members of our teams. Like remaining in top physical condition 365 days a year. Like cheerfully adhering to all training regimens put forth by the medical staff, and by willingly complying to all requested adjustments suggested by management, coaches, and staff. Like not calling out his teammates for their failings, real and imagined. Like not purposely antagonizing umpires. Like not making inflammatory statements in the media. Like not beating up your catcher for calling a bad game (although, it turns out Mike Barrett was dumber than a bucket of mud, so in the long list of 'Z Occurrences', this is way down the list.)
But Zambrano is El Toro, he is The Lawnmower, he is Big Z, and he pretty much does and says whatever pops into his mind at the time. Now, for all of his faults, he remains a favorite player of mine, even though much of what he does runs counter to the ultimate goal of a Cubs World Series. How can you NOT love a great big boy, who rails against injustices, who looks like he can put away a very hearty meal, and several cervezas in one sitting? Z's appeal is that he is like many of us, with visible, mildly destructive faults. Most of us can relate, and in fact deep in our hearts admit that we would react the Very Same Way to things that he does.
The problem is, though, that none of us occupy the same shoes he wears. He has monumental responsbilities to his management, his teammates, and to us, due to the role he has chosen, for himself, by taking on his astronomical contract. Perhaps it isn't fair. It may be that our society as a whole has their priorities out of whack, that a physically gifted man can command this kind of money when our teachers, firefighters, policemen, blah blah. But baseball teams, like nearly all earthly entities, have a finite pool of resources to draw from. And it is true that more people pay to see Carlos Zambrano pitch than, say, an Aaron Heilman. But the money that Z makes prevents us from, say, signing three average major-league ballplayers that might help us plug holes in the roster otherwise. So Zambrano does bear an outsized portion of the responsbility for the success of this ballclub.
And how does he respond? By having his forearms cramp up because of excessive computer usage at night. By having his whole body cramp up because of excessive consumption of energy drinks. By berating his teammates who do not cut off base hits into the gaps. By going on the DL doing very non-pitcheresque things, like swinging for homers in batting practice. By alienating certain segments of the MLB umpiring pool for all eternity by symbolically "throwing them out" of ball games. By publicly flirting with Ozzie Guillen and the White Sox, and, most recently, by demanding trades because things aren't going well with the Cubs, which has attracted the media scrutiny that goes along with playing for the franchise that has gone the longest without a title in all of professional sports.
I am fully aware of his many accomplishements: the first Cubs no-hitter since 1972, on that surreal night in Milwaukee; his three All-Star nods; his 103 wins and his 3.50 career ERA. In today's Offensive era, he has NEVER had an ERA above 4. But he has led the league in walks twice, and when he is determined to pitch his "own" game (as opposed to the game plan agreed to by the rest of the team), he racks up tons of pitches, thus necessitating his early removal and subsequent bullpen use. At some point in his career, he needs to put the needs of the Cubs BEFORE his own needs. That is simply the nature of team sports. It might make the game less fun, I suppose.
Carlos Zambrano. Man's man, guy's guy. Mas macho. A human bulldozer. Entertaining as all get out. But NOT a Staff Ace, and unless he can Grow Up in a hurry, will ultimately contribute more to the continuation of the Drought than its elimination.
Find low prices on Cubs tickets at Wrigley Field through sponsor Coast to Coast Tickets!