Cubs 101 - Pt 15 - Bruce Sutter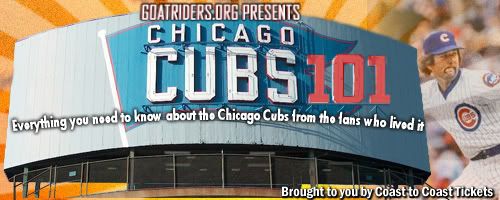 with additional contribution by Rob
There was a time in the 70's when the Cubs had an extremely solid core of players who were completely lacking in support. Take the '77 Cubs for example. Offensively, they had some talented, above-average (at the time) hitters such as Steve Ontiveros (.299 AVG, .390 OBP, 32 2B, 3 3B, 10 HR), Bill Buckner (.284 AVG, 27 2B, 11 HR, 60 RBI), Larry Biittner (.298 AVG, .345 OBP, 28 2B, 12 HR) and Bobby Murcer (.265 AVG, .355 OBP, 27 HR, 89 RBI). In the pitching staff were some young guns like Rick Reushel (20-10, 2.79 ERA), Ray Burris (14-16, 4.72 ERA), and Bill Bonham (10-13, 4.36 ERA). But the bullpen was where the team was made or broken and they had two extremely talented future Cy Young recipients - Willie Hernandez (who would go on to lead Detroit to a World Series in 1984) and Bruce Sutter.
In 1977 he was 24 years old and he went 7-3 with an ERA of 1.34 along with 31 saves in 107.1 innings of work. In fact, on July 31st the Cubs were 60-41, 19 games over .500 and 2 games ahead of the second place squad in the NL East. Then on August 1st their season came to a screeching halt. Bruce Sutter got hurt. The Cubs would go a mortifying 21-40 the rest of the way. They finished the year with 8 losses in their last 9 games and went from a 2 game lead on the division to a 20 game deficit. And it happened - at least a little bit - because the Cubs lost Sutter and they weren't deep enough to survive without him. He was that good and that important to the team.
Sutter's best pitch - hell, his ONLY pitch - was what he called the "split finger fastball", what you kids know now as a 'forkball'. He didn't invent the pitch, he just threw it the best. In fact, he was bouncing around the lowest of the low parts of organized baseball, with his crappy fastball and not much else, when a pitching coach noticed his freakishly long fingers and wondered if he should start throwing the pitch that Elroy Face rode to an 18-1 record in 1959. Sutter almost immediately mastered the grip, and almost as soon found himself pitching in the majors in Wrigley Field.
Thing is, his initial success in 1976-77 could possibly be excused, as he made his first trip around the league. Typically, he'd toss up a mid-80s fastball for strike one, and batters would lick their lips and wrench their backs when he'd throw the next pitch up there about the same speed, only to see the damn thing dive like it rolled off of a table. With two strikes, batters would start hopping around in the box, figuring he would 'hang one' in the zone like so many other more 'conventional' breaking ball hurlers. But, unlike curves and sliders, which rely on hand or wrist rotation, the splitter was far more trustworthy, as it relied on the torque brought on by Bruce's long fingers as he made his natural throwing motion.
How do I know all this? Talked to him myself. Yeah, he and several other Cubs played an exhibition basketball game in my hometown in the winter of 1977-78, and I was in line to get a Polaroid taken with him. (Kids, a Polaroid, in case you don't know...) Anyway, they ran out of film, and it took them forever to find another one, so I asked him why guys just didn't WAIT for his pitches to dip down out of the strike zone. He told me that his fastball was so cruddy that guys could not help themselves, they figured if they could reach one, they could mash it.
And, mash it they did a few times in his next three years with the Cubs. But more often than not, things would happen like what happened to the Expos in the 9th inning of September 8th, 1977. A few names you guys might have heard of: Ellis Valentine, Gary Carter, Larry Parrish. Nine pitches, nine strikes. I never knew how he managed to keep it up for so long, why batters could not exercise even a little patience, but that was due to his ability to set up hitters, to psychologically bait them, tease them into thinking that he didn't have it. Bruce was able to do that, not only with us, but with the Cardinals and Braves, long after the novelty faded on his splitter.
For all of 1977, 1978, and most of 1979 before his arm really got tired, I have never seen another relief pitcher like Bruce Sutter. Goose Gossage, Mariano Rivera, Eric Gagne, K Rod, Billy Wagner, Trevor Hoffman, all extremely dominant. For two and a half years, Sutter was MOST dominant, completely automatic, it wasn't even close. Gossage came closest, then Gagne.
And Sutter, like all closers, came on in the 8th, or even the 7th if the 'middle' guy was already in and having trouble. He came, he saw, he closed, game over, Cubs win. Granted, the Cubs starting staff did not always get the game into "Sutter territory". In fact, for the Bandbox Cubs of the era, very often they could not, but when they could, cash money, homey.
Chicago would lose Sutter for good 3 seasons later. He simply needed some downtime, and management gave up on him. He was another victim of the Wrigley inheritance tax/fire sale bonanza and, while he would net the Cubs some key contributors to the '84 division title, Sutter would remain another lost talent who would experience his greatest successes (in terms of championships) away from the Friendly Confines.
Now, Sutter was on the mound, wearing another town's pajamas, for what turned out to quite possibly be THE single turning point of the entire franchise, but that will wait. For now, just imagine for a minute what the Cubs organization would have been like if they'd held onto their finest players, or if they hadn't passed up on some of the talent that fell through their fingers. It didn't have to be this way. It didn't have to go this badly. And yet, the Cubs sale to the Tribune was not the end of the long stream of mismanagement and failure by the organization. More on that next.
Coast to Coast, sponsor of Cubs 101, is a trustworthy Cubs ticket broker with great prices!