Greatest Goat Riders photoshop hits
Judging by our traffic today, we've possibly picked up about 300-500 new readers. Hopefully you came for the photoshops but will stick around for the writing, on account of how my Goat Writing colleagues are very, very good at what they do. In the meantime, I'll be taking off for Europe on Sunday night for about a month. That means you'll be seeing very little of me, but I'm creating a backlog of photoshops for when I'm away. I also thought that this might be a convenient time to post pretty much every well-received photoshop I've created, so you, the new Goat Reader can easily catch up on what you've missed. Here goes: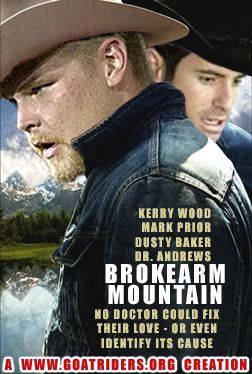 This is Brokearm Mountain. While I'd been tinkering with photoshops for years, this is really the first one that people found to be outright hilarious. We're still getting probably 10-20 new visitors a day who found us by googling for this photoshop.
Ahh, the early days of the season. Who knew how fitting - almost prophetic - that this photoshop would become? Certainly no one could have expected Steve Bartman to spring from the crowd and break Derrek's arm in two places, but weird things happen all the time.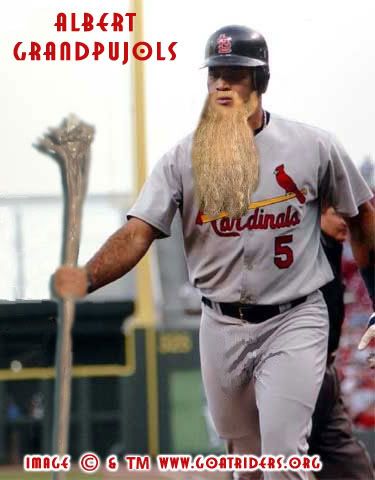 This one isn't great, and pales in comparrison to a later Albert Pujols photoshop...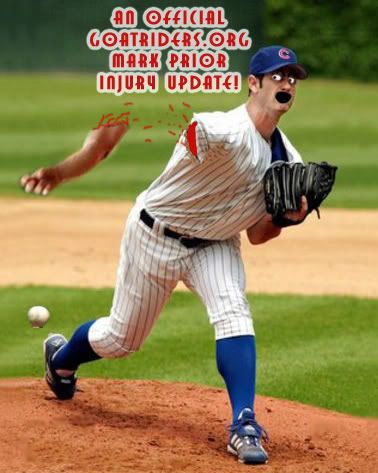 This one still makes me giggle, if only because of the shocked expression I gave Mark. Then I start crying, because it hits a little too close to home.
The Bench Neifi Series
Early in the year, I was concerned that Neifi Perez would wind up taking a lot of at bats from better players like Todd Walker and uh... *cough* So, I created this series of photoshops: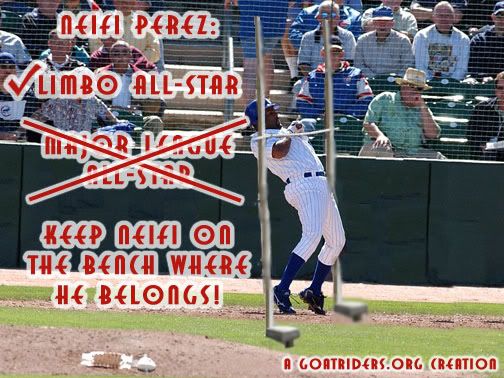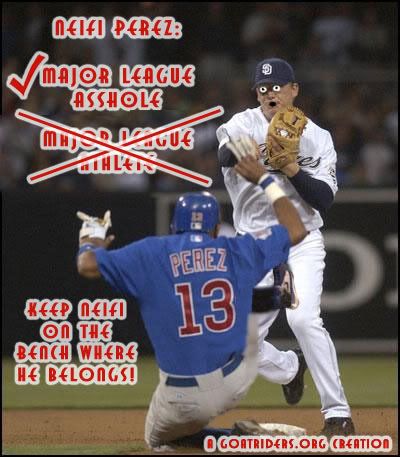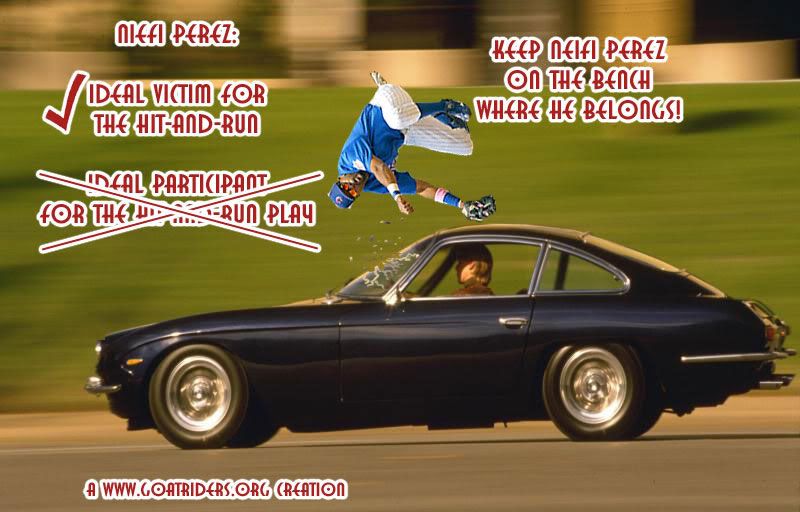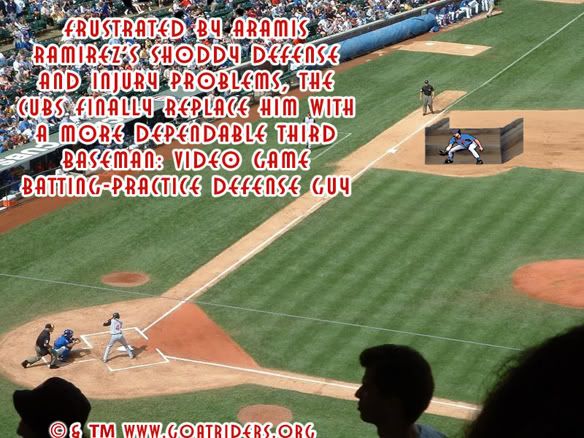 I still get a kick out of this one, although it's not fantastic.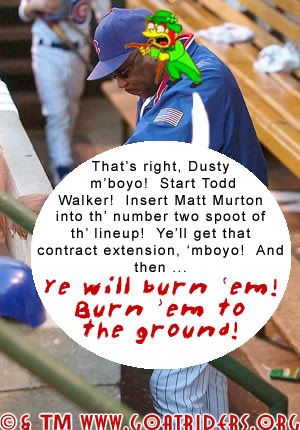 Who knew it would be fitting for every team Glendon would face in 2006?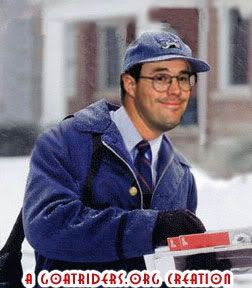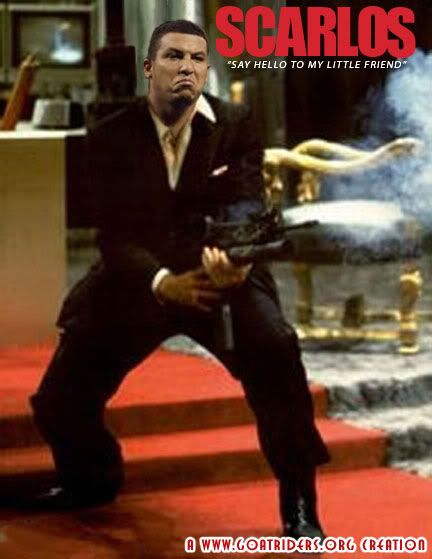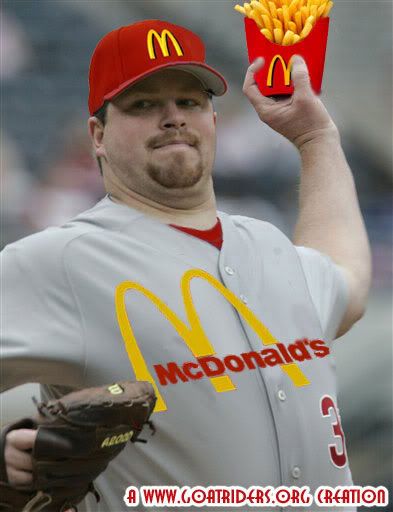 You deserve a break today... from Cubs baseball.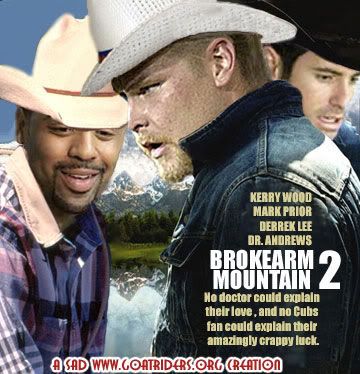 Brokearm Mountain 2... the best part was, someone posted this on a message board and said about Goat Riders: "They really know how to twist the knife." Yes, yes we do.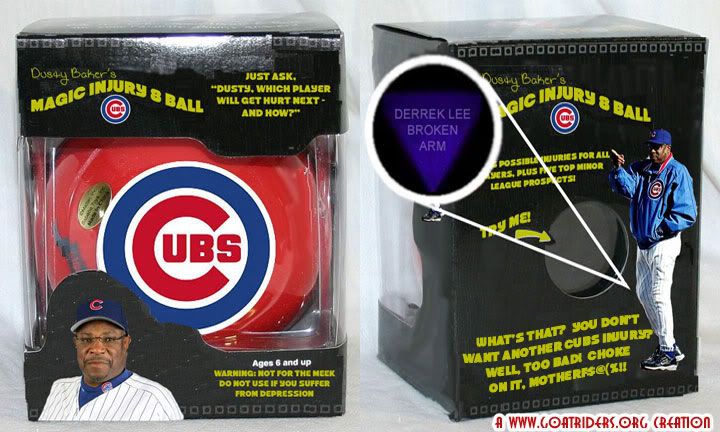 Widely viewed as being stupid, I think it's amusing.
Our most juvenile photoshop ... so far.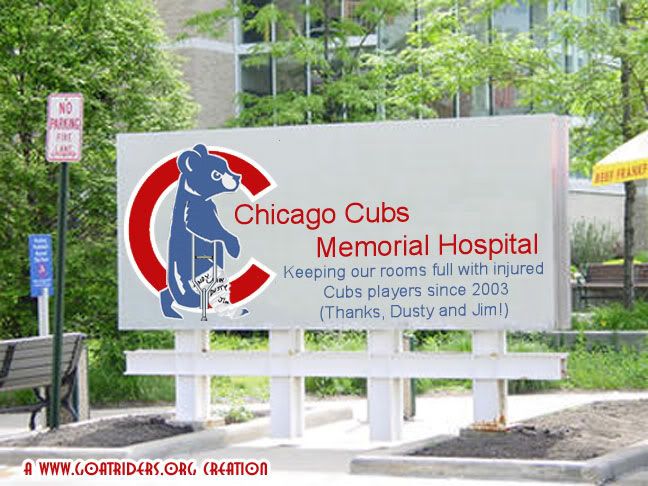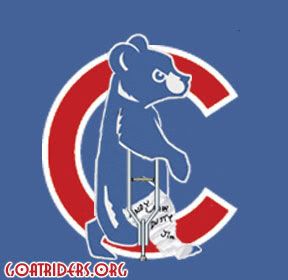 I love this one, but it was panned by pretty much everyone. Oh well.
Maddux is God.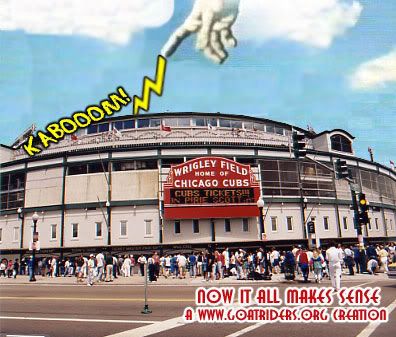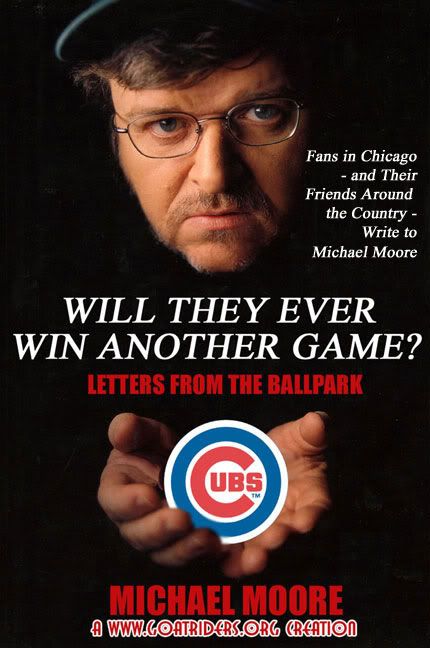 Yes folks, by this point you must realize that I've made a lot of Cubs photoshops.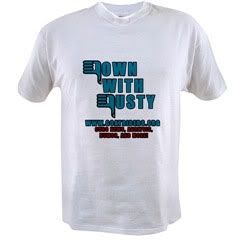 Not a photoshop, just self promotion. Buy this shirt at our store!
Or this one!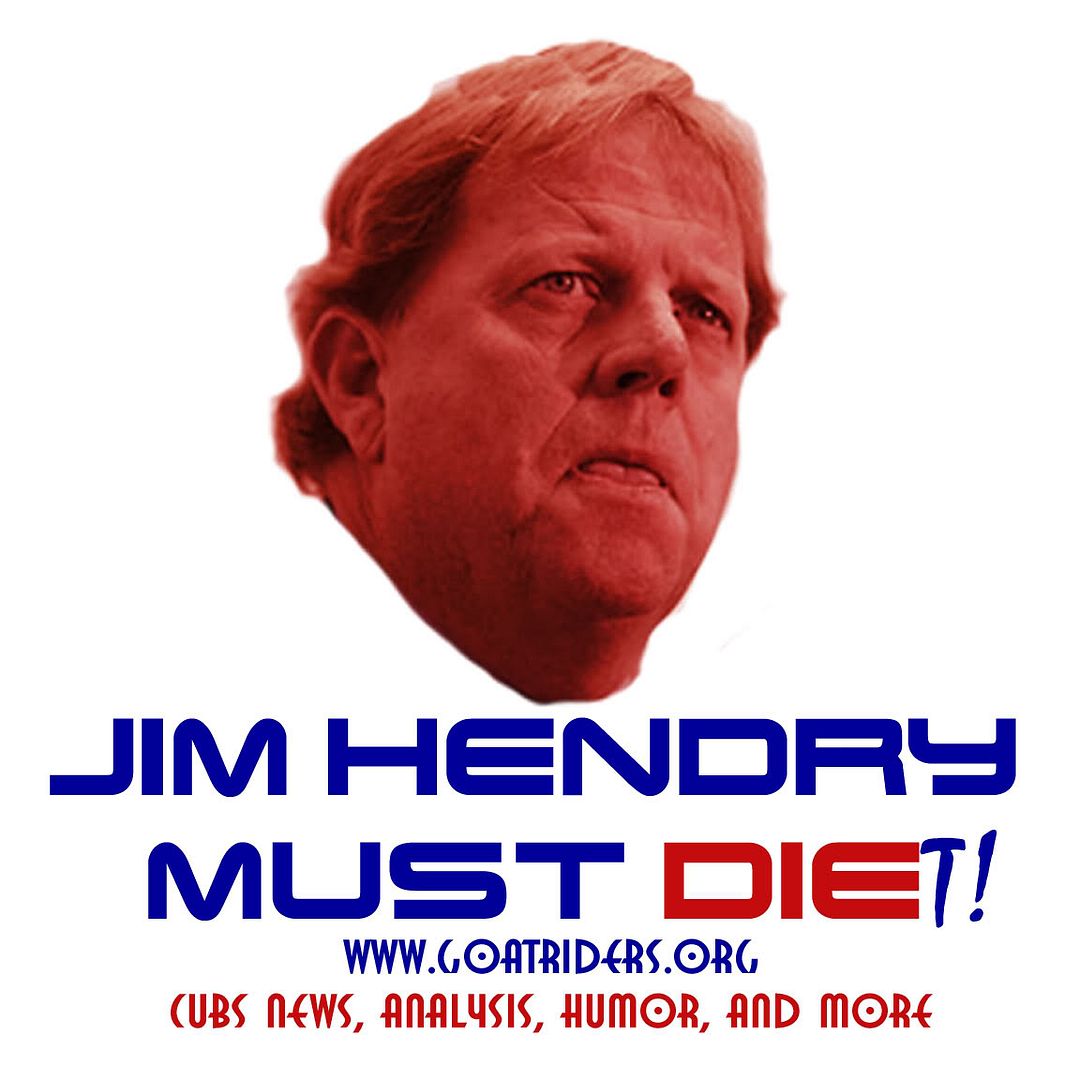 Or this one!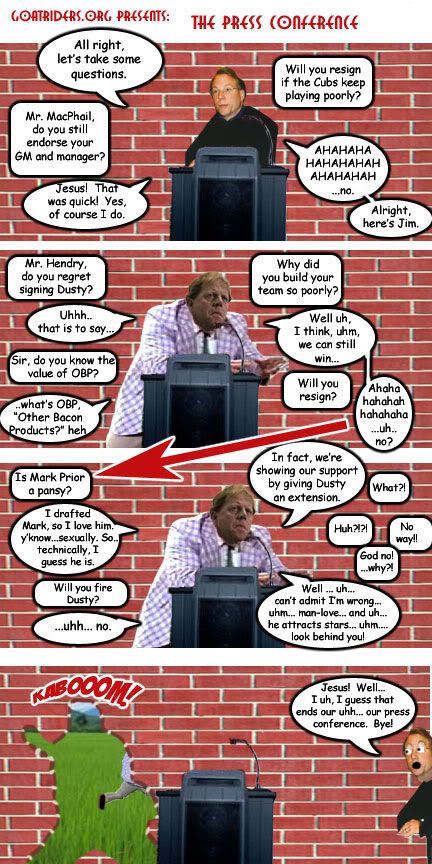 Of course, there will be plenty more in the coming weeks, even after I'm gone. Keep visiting the site, and I hope you enjoy our greatest (and lamest) hits!