2008 Season Recap: Carlos Zambrano
He is perhaps the most concerning player on the team. At the age of 27, Carlos Zambrano has now logged 1,382 innings of work - and he's averaged 211 a year since he became a full-time starter for the Cubs in 2003 at the age of 22. He consistently throws 100+ pitches a game. He signed a massive contract extension late in the 2007 season, guaranteeing him $91.5 million for 5 seasons. He spent the first year of that contract battling bizarre maladies, he threw a no-hitter in early September, and he's the craziest, fiercest Cubs pitcher I've ever seen.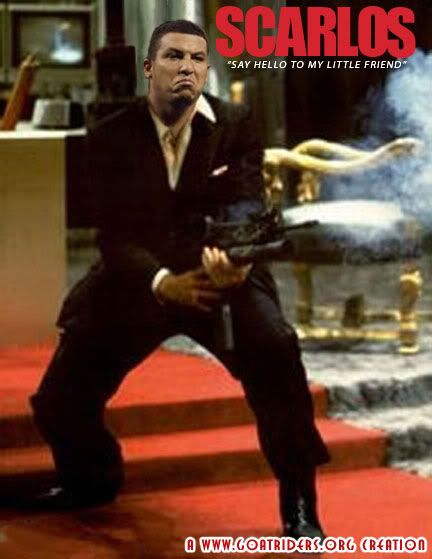 It's hard to say if the 2008 season was a success for The Big Moose. Yes, he won 14 games to only 6 losses. Yes, he cut down on walks, from 101 last season to 72 in '08. Yes, he reduced his ERA from 3.95 to 3.91. But on the negatory side, Zambrano threw the fewest innings since he became a starter - 188.2 in 30 starts. He left more than one game early due to arm bizarreness, he was diagnosed with having rotator cuff tendinitis, and he only struck out 130 guys - down from 170 in 2007 and 210 in 2006.
Basically, the question has to be not if Carlos will eventually lose a lot of time due to arm problems, but when. His shoulder and elbow seem to be ticking time bombs and we have seen games where Zambrano battled through seriously decreased velocity, although there seems to be some argument that his problems may mostly be mechanical. But just ask Kerry Wood - if your mechanics are bad enough for long enough, sooner or later, your body will fall apart.
Don't get me wrong. I remain a tremendous Zambrano fan, and as I have joked for a very long time, Carlos may never suffer from a serious arm injury because his shoulder and elbow might be too afraid of him to get hurt. More to the point, the Moose is one player who will not hesitate to pitch hurt, and I believe that he could have a knife sticking out of his right forearm and he'd still go out there and work 5 innings if he had to. Carlos Zambrano is just that tough.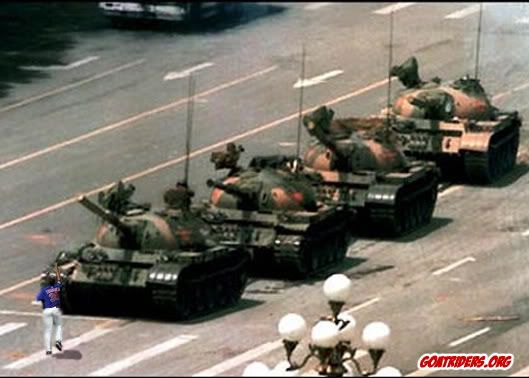 All told, the biggest problem with Carlos's season was that, when the wheels came off in August and September - two of his worst months ever - Lou* came to the conclusion that he wasn't reliable enough to start Game One of the NLDS. Consequently, the Cubs turned to Ryan Dempster who pitched with his balls shriveled up into his cavity against the Dodgers. When Zambrano pitched the following night, it was already too late, and he gave a good-but-not-good-enough performance. Had he pitched that effectively in Game One, then the Cubs very well might have seized the momentum. (But probably not.)
(*Okay, fine, I sided with Lou on the decision, as did probably almost all of us)
One thing we cannot criticize, however, was his hitting in '08. Carlos has been a fantastic hitter throughouth is career - at least, for a pitcher - and he really rose the bar this past season. In 83 at bats, the Moose batted .337 with 4 doubles, 1 triple, 4 homers, 14 RBI, and an OPS of .891. In other words, he was perhaps the best pinch hitter on the team when not pitching. He had hitting and RBI streaks that went into the double digits, something most regular hitters fail to accomplish. Oh, and in his career, the Moose now has 16 homeruns and 47 RBI in 494 at bats. It's easy to imagine that, as an every day hitter, Carlos might actually be able to carry his weight in the batter's box.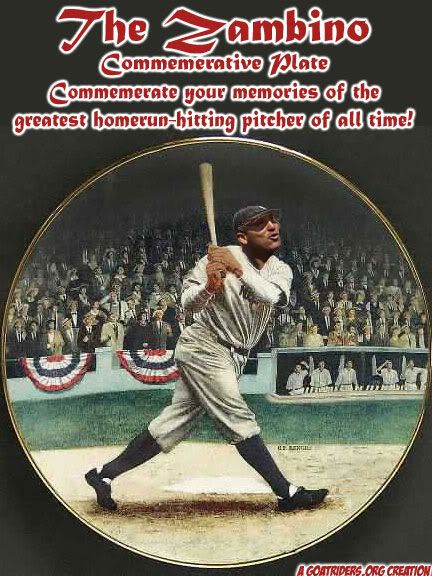 I don't know what the future will bring for Zambrano. Perhaps it will be a healthy 2009, perhaps not. But he has been the cornerstone of the Chicago Cubs starting rotation for six years now, and he's still a few seasons from turning 30. Maybe he's as tough as we think he is, and maybe he'll get over the tendinitis and other various arm ailments that have impeded his path to Cy Young Glory. Or maybe the 1,200+ innings of work in 6 seasons will finally take their toll. But ultimately, the 2008 season was a successful one for Zambrano, although I can't help but believe that, had he stayed healthy, the Cubs would have won 100 and perhaps they would have won even more than that.