I need feedback from the GROTA Army
Right, then!  So as you have probably seen by now, I've designed a couple of images this weekend that I've decided to stick on t-shirts and sell to the public at large.  Now, I'm not expecting you, the loyal Goat Reader, to throw down money on these things - especially in the tough economy we live in - but I'm hoping some of you will mostly because it's a cool way to promote the site.
However I'm at a crossroads in the designs.  It originally started out with these bunch:
My propaganda war poster, I took a photo of this scene and digitally recreated it.  I then erased the original photo and this is what I got.  I think it's one of the coolest photoshops I've ever done, and without a doubt the most original.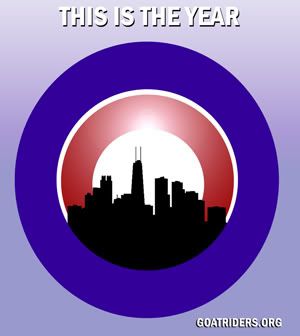 And here is the image concept I stole from the Obama campaign.  It should strike a very similar chord to this image. The basic idea is that I took the Cubs logo, turned it on its side, and placed it in the backdrop of the city of Chicago as though it were a rising sun.  If you look at the oldest version of the image, you'll see that I've worked on it a lot since then to make it look like I want it to.  I've made the blue border of the logo much thicker.
Since then, I've worked on a few varations of these two images, particularly the "O" image.  Here's what I'd cooked up: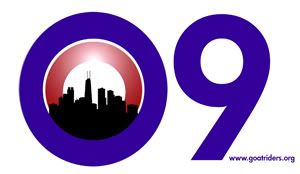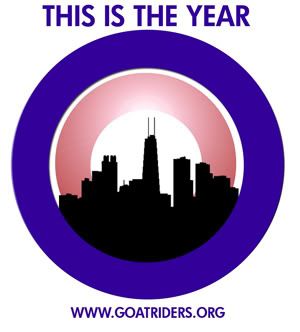 At this point, realizing that I'd struck gold, I began slapping these images on t-shirts, buttons, magnets, posters, you name it.  But I've done some further tinkering, particularly with the slogan.  I mean, I like "This is the Year" but since I'd already bitten so hard on Obama, I thought maybe I should kick it to the next level and steal "Yes We Can."  Here's the latest: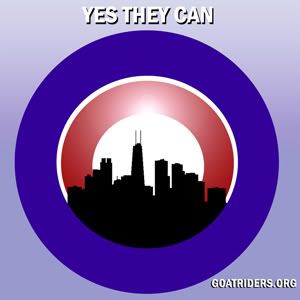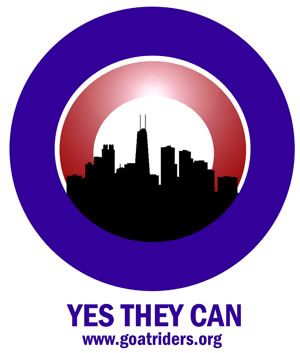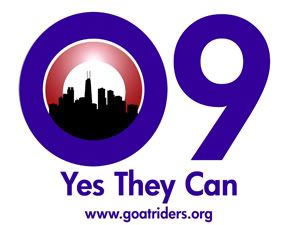 And here's where the need for feedback comes into play ... basically, what do you all think of these?  Is "This Is The Year" better or worse than "Yes They Can?"
Any and all feedback is greatly appreciated.